The office environment has changed over the past years, a lot of companies are opting in for a laid back and fun office to keep enthusiasm high. This is because people perform better when they're in a good mood!
Here are 5 things you can add to your office to keep up with the modern trends and improve employee morale.
1) Bean bags/relaxation area
An area with bean bags to work from the laptop, or to read a book at lunch are very common in modern office. Sit back, relax and enjoy your day in the office.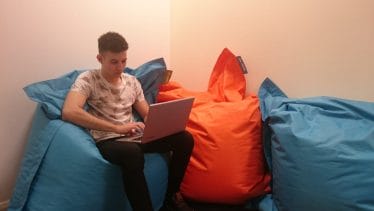 2) Nerf Guns
If you don't mind having a short break in the office, then Nerf Guns are a fun way to take the breaks. Short breaks however can sometimes end up in an all out office war.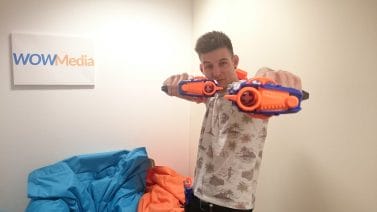 3) Play Room
Having to take your mind off work and to de-stress is bliss. Play rooms are probably best for this and can be filled with the likes of Pool tables, football tables, ping pong, fully stocked mini fridges and games consoles.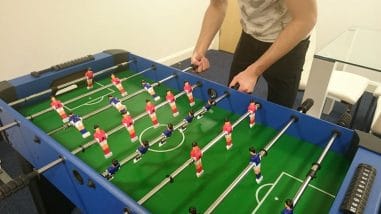 4) Foliage
Giving the office an extra dose of fresh oxygen and bringing the outdoors in can boost morale and keep everyone feeling fresh. Plants are ever more common in the modern office and brings the office alive.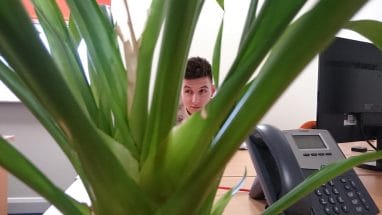 5) Automated Vacuum
Save time cleaning up the mess from the office parties by getting a robot to do it! No more cleaning duties.