It is with a heavy heart that today I am announcing the closure of the WOW TRK affiliate network, almost 15 years since it started. I started the affiliate network back then as Trienta, whilst I was still at school. Since 2006 the affiliate marketing industry has changed massively over the years and whilst we have adapted to the changing market, it has become more competitive than ever.
I want to say a massive thank you to all the affiliates, advertisers and employees involved in the WOW TRK affiliate network over the years. It has been an insanely fun journey running and expanding the network, but that journey today takes a different path.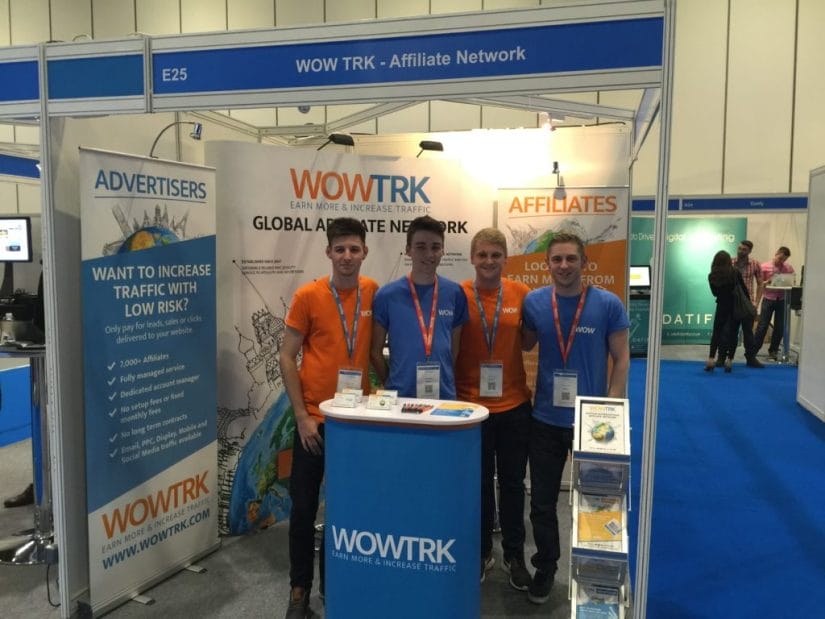 All campaigns on the WOW TRK affiliate network will end on the 31st December. Affiliates and advertisers will then have up till the 31st January to pull stats from the Dashboard. Affiliates must reach the minimum payout threshold of £25 by the 31st December in order to receive their final payment.
You can find out more about the closure dates of WOW TRK on WOW TRK's blog here.
A new chapter begins for the WOW TRK brand
The WOW TRK brand over the last few years has become an established brand in the affiliate marketing industry. Today the site becomes a resource for affiliates as it moves away from being an affiliate network.
WOW TRK will from today be a hub for discovering and comparing affiliate networks, programmes, campaigns and events.
You can check out the new WOW TRK right now here.
With the new WOW TRK you can find key information about affiliate networks and discover programs relevant to your market or niche on the Network directory. You can also use the WOW TRK Offer Engine to search across more than 30 networks to find new campaigns to promote and compare commission rates across multiple networks. New networks will be regularly integrated with the Offer Engine making the tool more and more useful as time goes on.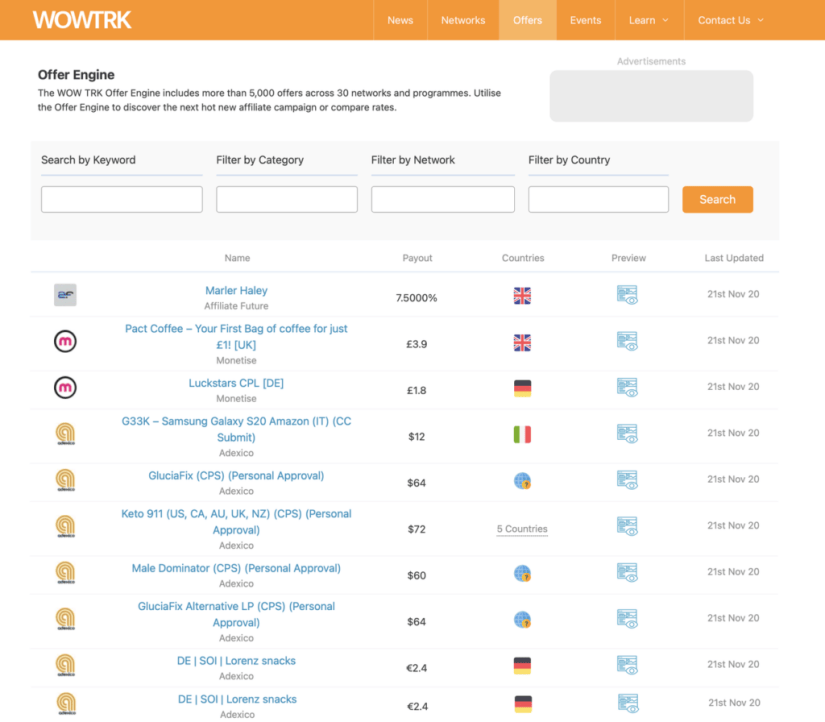 The WOW TRK offer engine lets you easily filter down offers by keyword, country, network and category. We remap categories from networks as it imports the offers into the Offer Engine, so it doesn't matter if networks use different category names, we recategorise the offers into WOW TRK's unique categories to make offer discovery as easy as possible across networks.
There is more to come…
This is just the beginning of WOW TRK's new journey, there are a lot of existing features planned for the site over the next 12 months. I will be regularly posting on the WOW TRK blog as we announce new network integrations for the Offer Engine and new features for the site.