Remote work has become the new normal since the start of the coronavirus pandemic. Many people find themselves working remotely full time or splitting time between the office, which can make a big difference in people's lives. There can be many perks to remote work along with a few challenges, but one of the most important considerations is having a suitable home office space. You need to have a home office space that will allow you to perform to a high standard each day, work comfortably and safely and help you to keep your work and home separate (one of the biggest challenges with remote work). Here are a few tips that should help when setting up your home office.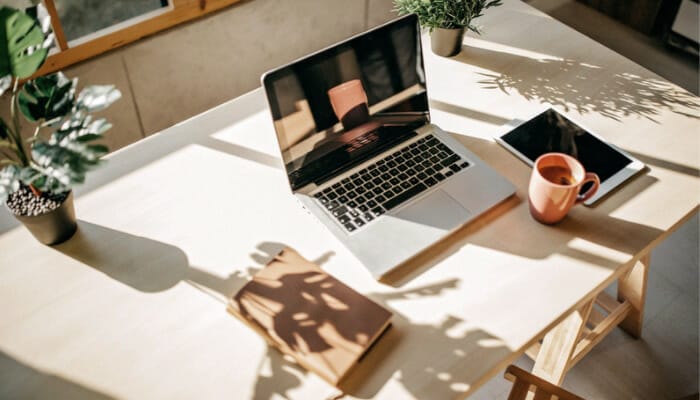 Find a Quiet Area
It is not always possible, but it is helpful if you can find a quiet area of the home to turn into an office. This will be helpful in terms of maintaining focus and keeping productivity levels high while reducing distractions. It can also make it easier to separate your work and home life too. Many people have turned to converting basements or attics or having extensions built to increase space, which is smart if you are in a position to do so.
Make Sure You Have Natural Light
Natural light is vital for your home office, and you will suffer if you do not have a lot of it while you are working. If you are limited for natural light in the area that you have chosen, there are a few tricks that you can use, like placing mirrors opposite windows and using light colours on the walls to reflect light. If you do not have much natural light even after this, make sure that you are taking regular breaks in areas with a lot of light.
Look on eBay for Office Furniture & Tech
It can cost a lot of money to get a home office up and running. A few of the biggest costs include computers/laptops, office chairs, desks, rugs, lamps and storage. eBay is a goldmine for home office equipment and a great way to make savings when getting set up. Make sure that you browse eBay couriers so that you can keep that bargain a bargain with cheap shipping, especially as shipping bulkier items can be costly. 
Make It a Welcoming Space
During COVID-19, many people found themselves working out of makeshift offices with little more than a chair, desk and computer. This is not good for your mental health long term, which is why you need to make sure that you create a space that is comfortable and welcoming. You can do this by putting up bookshelves, artwork and family photos along with plants and other decorative touches that can help to make the space more homely and a reflection of your personality. 
Hopefully, these tips will help you to set up the perfect home office so that you can work to a high standard, stay comfortable and healthy and keep your work and home separate.