Hi everyone,
We have some exciting news… We have extended the office and have a fancy new room!
The room will be used for meetings, conference calling and also somewhere to relax in peace. Here's the meeting room's table and chairs set modelled by Reece.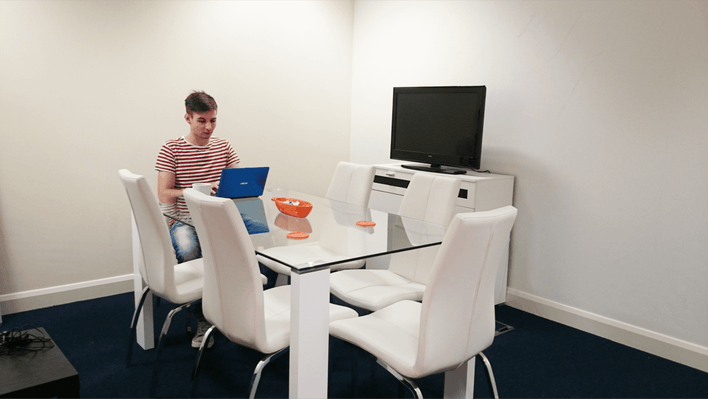 Here's the relaxing corner of the room, we have 4 amazingly large bean bags, a nice fluffy rug and a mini fridge, of course they're in orange and blue! This is somewhere to kick your shoes off and sleep and get some work done.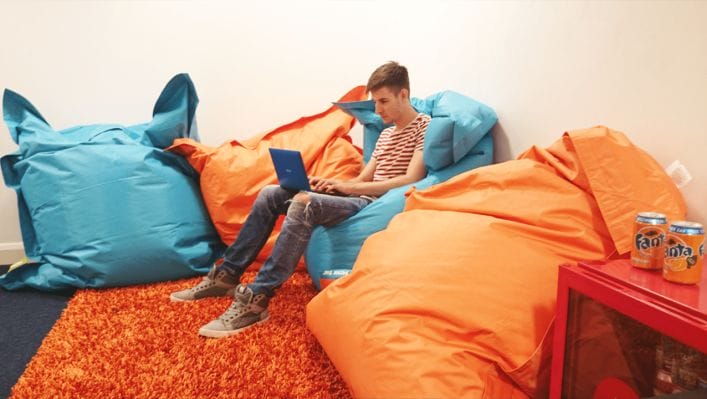 We still have a few bits and bobs to add to complete the room, but what are your thoughts so far and why don't you come have a meeting with us?