Hello everyone!
Hope you have all had a good weekend.
Last week we ended the week by participating in Macmillan's world's biggest coffee morning to raise cancer awareness and to raise money for the charity.
We set-up the office 'Blue room' into a temporary cake selling, coffee making, football table playing, fundraising room.
We don't have that many office neighbors at WOW headquarters, but to our surprise, everyone came and help raise money. In total we raised over £100!
We would like to thank our star account manager and baking professional Heather, for all the great tasting cakes.
If you wish to donate to Macmillan, you can do so here:
http://www.macmillan.org.uk/donate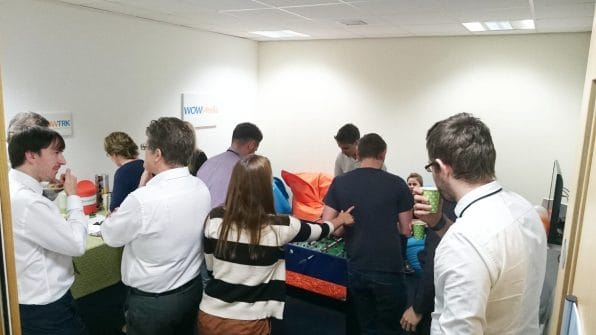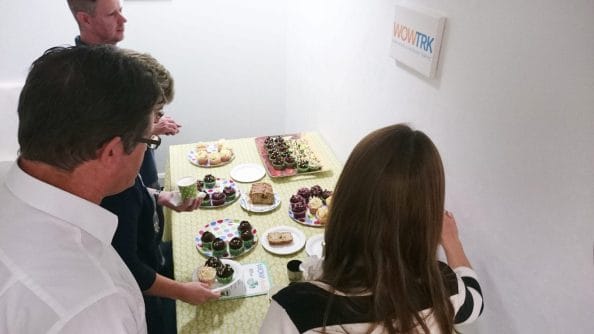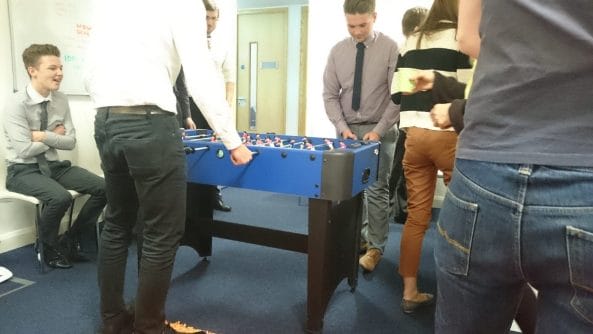 Thanks to everyone who came and donated and enjoyed the coffee morning.