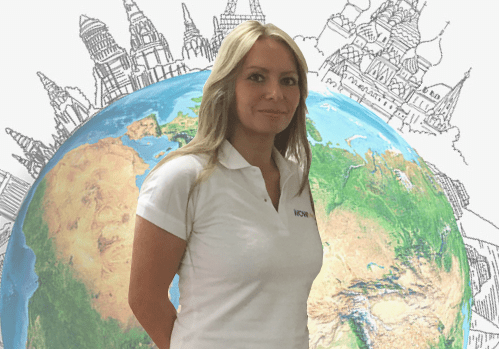 Next in the Meet The Team series is Heather!
Famous Quote:
'Tom Cruise'
What's your job role?
Account Manager
Favorite part of the job?
The people 🙂
What are your Hobbies?
My family, biking and walking my dog!
What's your favorite food?
I like sushi 🙂
Favorite drink?
Gin and Tonic
Favorite film?
I've got loads, one of my favorite films is Great Expectations, but the film I have seen the most because I'm in love with Tom Cruise is Top Gun.
Favorite Artist?
Again, there's quite a few, but it'll have to be Michael Bublé, for the same reasons as Tom Cruise.
Android or iPhone?
I have got a brick, but my preference is an iPhone.
Favorite office moment?
Anything that involves Reece is usually quite funny!
Orange or Blue?
I've got to say blue!