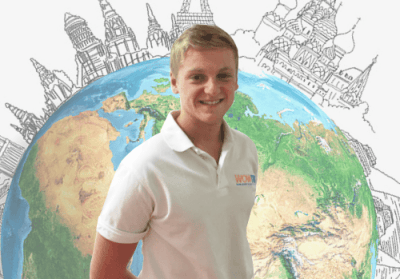 Hi there, We're going to be doing a small series of staff profiles so you can get to know us better! To kick things off I'd like to introduce you to this chap called Wes!
Famous Quote:
'Wes D'Kitchen?'
What's your job role?
Account Manager
Favourite part of the job?
Spreading the WOW Factor
What are your Hobbies?
Football, Playstation, Winning – and I win, especially vs orange.
What's your favourite food?
All Day Brunch
Your Favourite drink?
Leffe Ruby!
Your Favourite film?
A goofy movie
Favourite Artist?
Flo Rida is cool, I like him.
Android or iPhone?
Stupid question, iPhone.
Favourite office moment?
From what I can remember, the Christmas party 🙂
Orange or Blue?
Obviously Blue. GO TEAM BLUE, YEAAHH, WOOO.