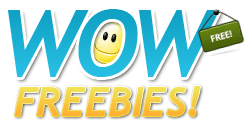 Over the next few weeks we are reviewing the WOW Freebies website, improving the experience for users and making some large updates to the site.
As part of these changes, we have taken the decision to close down WOW Freebies Canada. WOW Freebies Canada first opened in November 2010, almost 4 years ago.
Its a shame to see the site close down for our Canadian users however in order to improve the overall experience of WOW Freebies, we decided it was the best decision.
WOW Freebies is still open to users in the UK, Ireland, Australia and New Zealand.