Hi everyone.
Today is quite a big day for us at WOW Media as it is our 7th birthday! Woo!
Yes, we are 7 years old (I know we don't look it) and we are celebrating here at the office.
To celebrate we have had a lot of cake in the office and we're refurbishing the WOW Media website, giving it a fresh new look! The new look should be launched next week, it'd be great to get your opinions and feedback.
Here's Matt looking very excited to cut the cake.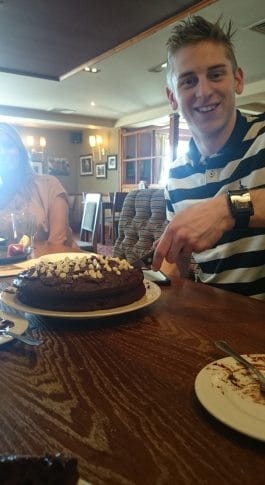 The WOW Media Team feeling full after a big meal and some cake.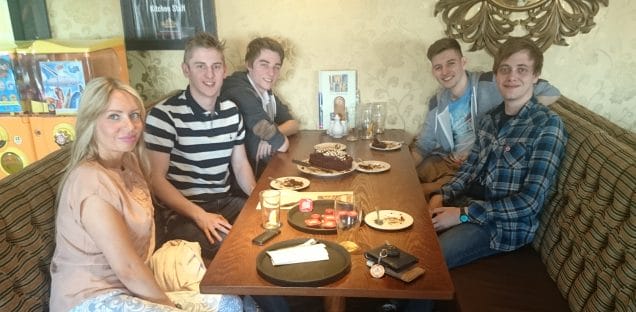 The History
The story starts in 2007 where Matt founded the company WOW Media.
Growing quickly WOW Media produced several sites and services.
In 2007 WOW Trk – International Affiliate Network was born and has since been very successful and has been developing a lot. https://www.wowtrk.com/
Shortly after in 2008, WOW Media looked upon new territory and created a dating website called WOW Dating.
After WOW Dating, in 2009 we set up WOW Voucher codes
http://www.wowvouchercodes.co.uk/
Similar to voucher codes, the next venture was a freebies site, set-up in 2010.
A few years later WOWingo, an online bingo site:
This year we created an online text-based game called Mafia Network which has a large growing community:
http://mafianetwork.co.uk/
We look forward to our future endeavours and hope the journey is as fun as it's been so far!
Highlights
There has been quite a lot of highlights over the past years, from growing as a company and getting a new office, here are some of the most notable highlights:
One of the best highlights and experiences was meeting the very influential man that is Richard Branson. In 2012 Matt got the opportunity to meet Richard through Virgin Pioneers.
Conferences are always highlights! Some of the Conferences that we have been to are:
Barcelona Affiliate Conference
Affiliate Summit – Vegas
Adtech – Sydney
We will also be attending more conferences in the future and we hope to see you at some of them!
Another highlight which happened this year was exhibiting at Internet World 2014 in London
You can find more about what we got up to at Internet World, here:
http://www.wowtrk.com/last-week-internet-world/
We would just like to thank everyone that has been involved with WOW Media and if you like to send us a present, feel free! 🙂
Thank you.